One of the most fascinating and unfathomable joy filled adventure sport practiced in very few places of India is Scuba Diving. Scuba diving takes you to a complete different world, a noise free world, moving around you in absolute slow motion that will definitely engulf you in its blue serenity capturing your mind completely.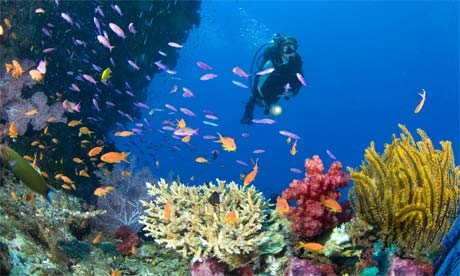 As you have seen in famous Bollywood movies Scuba diving is an underwater sport, best experienced in deep sea or ocean where you will come across some beautiful creatures like corals and admirable, colorful fishes. Scuba Diving is one such sport which needs a proper validated certification. Few essential water gears and breath control practice is must.
Scuba Diving 365hops
In India there are only few places where fully fledged Scuba Diving is taught and practiced. Pondicherry, Goa, Andaman and Nicobar Islands, Lakshadweep and Karnataka are locales for Scuba Diving India. But if you see from adventurer's point of view, everyone would say Port Blair, Andaman and Nicobar Islands as "The Place" for Scuba Diving.
365 Hops
Only few organizations in India promote Scuba Diving and most of them are not recognized. 365Hops is pioneering in the field of adventure sports and other gaming stations in India. 365hops is the leading event organizers for Scuba Diving in Andaman.
365 Hops
Scuba diving in Andaman is perfect in many ways. The islands are made of around 570 small islands brightly exposed in the Bay of Bengal. Port Blair apparently also the capital, is a gorgeous place emitting tranquility and peacefulness. The air is pollution free which makes the ocean water also clean and blue. Most amazing fishes are available there that makes the place even more exotic. The island is surrounded by dense forests, dwelling of many striking Bird Species.
So, if you want to go through this subliming experience of deep blue sea diving, contact 365hops and get a ticket to paradise soon.