Goa – the word itself sounds so energetic and refreshing. A trip to Goa means fun, frolic, happiness, getting drunk, sun bath, beautiful beaches, colorful clothes, amazing tangy coconut cuisine, shopping marts and historic churches and chimes. This is the ultimate place for any person to have a pleasurable yet adveturous trip.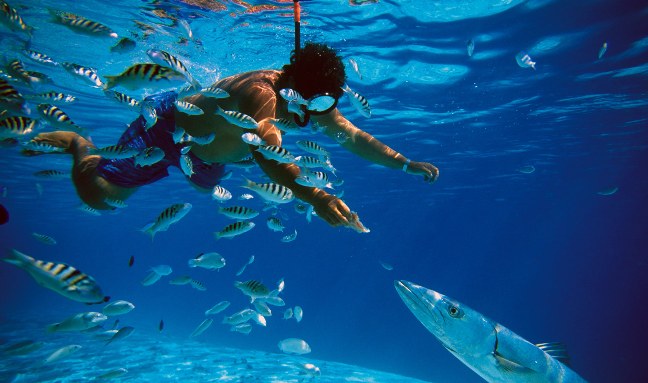 Goa is a one stop holiday destination. Why it is one stop? Because you can find anykind of delight you are seeking- from a low profile, scenic and quiet location to relax to a exotic and memorable honeymoon cottage- Goa has it all. It does not end here, for the adventure lovers, this portugal place also has something good in store for you.
Nowadays people are more inclined in spending their holidays in a sporty way – thanks to ouyr bollywood movies which has inspired many youths to do the unsual on a holiday. Trekking, scuba diving, wildlife safari, mountaineering, para gliding, saling, bungee jumping everything falls under the adventurous sport holiday packages.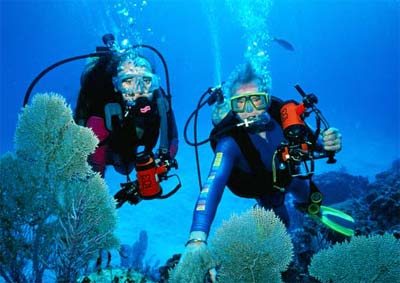 Needless to say, Scuba Diving in Goa is one of the thrilling activities tourists enjoy. The many beaches in the place poses as a luxurious offer to the scuba divers. India is surrounded by water on three sides which makes it a perfect locale for scuba diving. Apart from Goa, Andaman & Nicobar, Lakshwadeep and Maldives are the other places for
Scuba diving in India
.
This sport is exactly like meditation, the experience is unfathomable. Underwater life is completely mesmerizing and sound proof. Goa Diving comes with a luxury pacakge which include a boat ride to Grand Island from where you will be anchored by your guide and thereby you will be taken to the underwater life.
A note to the non swimmer: Scuba diving does not require prior knowledge on swimming. The gears will keep you moving and Goa always is known for its expert diving instructors.