Mount Abu situated in the scenic ambience of the Aravalli hill range, one of world's most ancient mountain belts and home to incredible wildlife and bird species, with its beautiful landscapes, lakes and lush green forests provides a wonderful opportunity for trekkers to enjoy nature at its best.
There are more than seventeen nature trails and pathways suited for trekking and camping activities passing through the forests approved by the Forest Department.

Mount Abu trekking

trails can also be used for other adventurous activities like horse Safari for those who would not prefer to walk. Trekking Mount Abu can be a unique experience which offers trekkers the opportunity to enjoy rock climbing, rappelling, bird watching, wildlife spotting, view of the local flora and fauna, a taste of the lok Rajput culture and breathtaking sunrise and sunset view on mountain walks.
Trevor's Tank, Tiger path, Craig's Point, Gabir Nalla, Kodra Dam, Sayabera, Salgaon Watch Tower, Kulagrah Valley, Devangan Valley, Achalgarh, etc. are some of the popular wildlife observing paths or viewpoints traversing the Mount Abu.

Mount Abu trekking camp

is a camping activity provided by the trekking organizers. Places like Bhrigu Ashram, Vasthanji, Rishikesh Temple, Utraj Oriya, Jawai village, Chipa Beri, Trevor's Tank, Arna and Salgaon Watch Tower, and Agneshwar Ashram are among the places were

camping

in Mount Abu is permitted by the wild life department.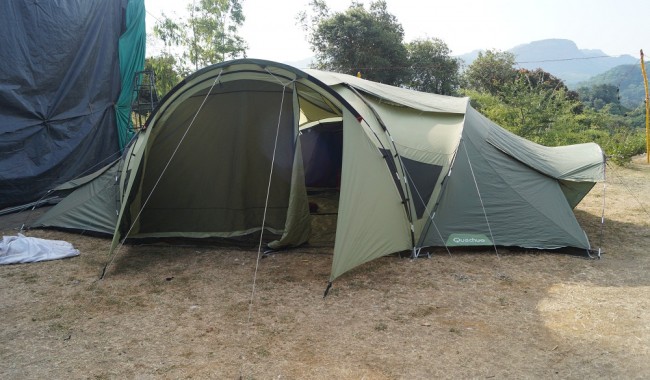 The organizers provide 3-4 days of camping activities by the end of which a certificate to participants in all campsite activities is provided. Campers are advised to carry four pairs of rough clothes, caps, shoes, slippers and outerwear, torch, stationary, water bottles, medicines, Odomos and an easy to carry shoulder bag. Binoculars, Cameras, phones and other valuables can be brought at their own risk.