A trekking trip to the Pindari glacier can prove to be a really refreshing and memorable experience. The glacier is formed by the snow precipitating from the Nanda Devi and other surrounding peaks located in the Bageshwar district in the state of Uttarakhand in India. This 3.2 km long and 1.5km wide Pindari trek has been a favorite destination of adventure lovers for several decades. Being one of the most easily accessible glaciers amongst all Himalayan glaciers makes it a suitable trekking destination for adults as well as children.
The Pindari Glacier trek commences from Loharkhet, which is situated at an altitude of 1,760m and ends at the glacier located at an altitude of 3, 860m. The trekkers cover a distance of nearly 104 and generally complete the trip in 10 days. During the course of the trek, the participants get opportunities to traverse over various wild streams and boulder ridden tracks that cut through dense forests featuring a wide range of rare Himalayan plants, trees and flowers.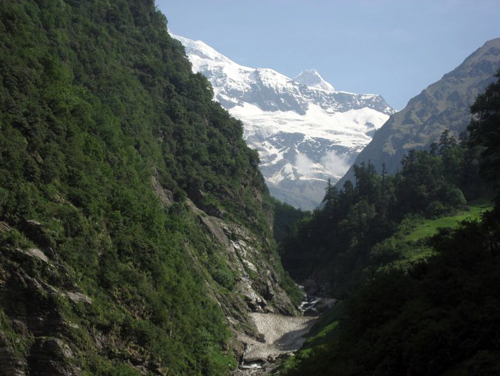 The mesmerizingly beautiful environments that greet the trekkers along the entire route make trip even more fulfilling and satisfactory. Upon finally reaching the zero point at Pindari glacier, trekkers often get the feeling of being on top of the world. The sense of becoming one with nature makes them feel relaxed and refreshed and encourages them to take on the challenges of their life.
However, given the popularity of this destination, it is advisable for participants to make prior booking with renowned tour operators to ensure that they get the best out of the trip. It is also a good idea to compare the Pindari glacier trek cost offered by different tour operators along with the facilities included in their individual packages to ensure that the trekkers get to choose only the best package. The best time to undertake this trekking trip is the summer and autumn season, when the natural beauty is at its best.