Bheemeshwari is renowned for being the first South Indian town to offer the activity of river rafting for adventure seekers.

This small town offers a great blend of activities ranging from enjoying the unique natural beauty of the region to diverse adventure sports including rafting.
Being nestled within the Cauvery wildlife sanctuary, town is flanked by Shivanasamudra falls on one end and the Mekedatu falls on the other, which adds to the thrill of river rafting in Bheemeshwari.
The rapids of Cauvery River formed as water flows through the region are considered to be amongst the safest in India. That is why Bheemeshwari river rafting is considered to be ideal for even children and the most inexperienced rafters. Families can enjoy the activity by learning the basics of rafting together in the relatively safe environs of the area and in the process bonding with each other in a truly unique manner.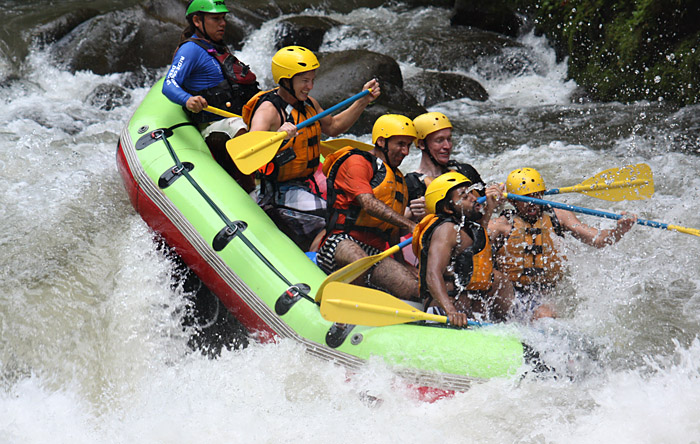 The soothing surroundings offer a great opportunity for people to get closer to nature and feel the bliss of a healthy and clean environment. Children along with fun loving adults can take part in the fun of exploring the wilderness near the river banks which can be quite entertaining as well as knowledgeable. In addition, it can provide elder members of the family to take a short break from Bheemeshwari rafting and stretch their limbs in the lap of nature.
Bheemeshwari is a perfect destination for families seeking a respite from their busy schedules to enjoy quality time with each other. The serene and picturesque beauty of the town helps strengthen the bonds of familial love as the members take part in various fun and sports activity as a single unit. While the younger members get to learn about the environment the older ones can just unleash the child within themselves and let their hair down and revel in their surroundings as they paddle down against the force of water.